No matter what design solution is needed we do it all.
Graphic Design
Our design team use the art of visual communication to empower your business by captivating consumers and bringing aesthetic vision to life, whether it's through an animated explainer video or a logo redesign.
Brand Strategy
Brandboom helps your brand strategise and execute its marketing strategy. We create the perfect blend of content, design, and technology to help you reach your target audience, engage them with your product or service, and convert them into buyers.
Web Development
We use different technologies, frameworks, libraries, and coding languages to create websites for our clients. Our team will create an efficient and engaging website that will support your branding while driving traffic to your site.
Social & Paid Media
We help clients reach their business goals through social media and paid media campaigns. We create, manage, and optimise your content and ads for them to reach the right people at the right time.
Direct Marketing
Our team of experts will work with you to develop a customised plan for your business, whether you're looking for simple newsletters or complex sales pitches. We help you build an email marketing strategy that will get your message in front of the right people, at the right time.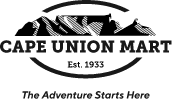 See some of our work in action.
BMW Loyalty App
Through innovative and scalable mobile design we have assisted the BMW Group with ensuring lifestyle is the focal point of the group's digital media.
Avura
Through our automotive industry experience, we were able to build Avura Executive Auto a new user-friendly website ensuring easy access to their showroom leading to more dealership visits and sales.
Generosity Water
Through research and creative thinking, we have assisted Generosity Water to recreate and build their website while implementing their new eCommerce store.
Action Ford
Through objective-based strategic planning, we have succeeded to drive ongoing website traffic, build awareness, and generate higher quality leads through our paid media campaigns.
Get started with Brandboom.
Want to learn more about Brandboom and what we have to offer?
Get started today